Vélo Théâtre is a crossroad of creation, a place of life: multidisciplinary artists meet here on a daily basis. These informal meetings take place at the same time as public performances, but they also contribute to the creative and productive capacities of the place.
In its flexible and warm spaces, Vélo Théâtre hosts various professional meetings: puppetry (POLEM), local cultural (Research-Action for education to live shows in Vaucluse), etc. All these actions complement the other sides of the artistic policy, by promoting and spreading the supported productions in the professional environment, and by allowing the exchange of practices and the circulation of knowledge.
Vélo Théâtre is a member of several networks and professional initiatives, local and national.
---
A VENIR
www.themaa-marionnettes.com
"Les A Venir" propose creative projects to programming managers, and give artistic teams the opportunity to find additional support for the success of their show. Every two years, at the World Puppet Festival in Charleville-Mézières, 25 structures recognized by the State sponsor 12 creative teams over 4 days. Vélo Théâtre supports at least one project, and helps the artistic teams during this professional "showcase". Coordinated by Themaa, this initiative is carried by theaters, festivals and places of companionship.
---
Coopérative OEuvrière de production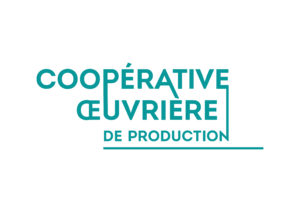 The "Coopérative OEuvrière de production" is an innovative initiative aimed at cooperation at the heart of and around artistic projects.
It is composed of Compagnie Théâtre inutile (Amiens – Hauts-de-France), La chambre d'eau (Le Favril – Hauts-de-France), Bouffou Théâtre (Hennebont – Bretagne), Vélo Théâtre (Apt – PACA), Pierre Tual (Bruxelles – Belgique), Guillaume Lecamus (Paris – Ile de France), Lucas Prieux (Nantes – Pays de la Loire), Le tas de sable CHES Panses vertes (Rivery – Hauts-de-France).
The "Coopérative Œuvrière de production" is co-financed by the FSE (European Social Fund) under the FEDER-FSE Operational Program in Hauts-de-France region.
This currently supports 3 productions in progress: "Still life" (directed by Stéphanie Saint Cyr Lariflette) ; "L'Eustache à la main" (directed by Guillaume Lecamus) ; "Castelets d'histoires pour demain" (proposal of Théâtre Inutile).
---
POLEM, group of actors of the puppet in PACA region
In the Provence-Alpes-Côte d'Azur Region there are a large number of artists and puppet companies, but not enough places dedicated to this art. This group is born from the need for more exchanges, mutualisation and mobilization within the profession, because the fields of Puppet and Object Theater are not sufficiently valued in the Regional public policies. The aim of this collaborative working group is to structure existing relationships that are too informal for the moment.
---
RÉVES, RÉseau Vauclusien pour l'Education au Spectacle
www.reseau-reves.org
In 2015-16 Vélo Théâtre took part in a Research-Action for education in live performances in Vaucluse. A collective reflection was conducted on the establishment of artistic education courses in Vaucluse, as part of the "Belle saison for childhood and youth". This tool allows the creation of courses for the very young throughout their schooling and outside school time. Vélo Théâtre is a member of the REVEs network board.
---
THEMAA, National Association of Puppet Theaters and Associated Arts
www.themaa-marionnettes.com
Founded in 1992, THEMAA unites more than 300 members in France (artists, puppeteers, companies, theaters, researchers …) and represents the profession among communities and institutional decision-makers. The association organizes professional meetings, promotes the arts of puppetry with the help of national events, and publishes the specialized magazine MANIP.
---
TRAVERSES, network of places of diffusion in PACA region
Facebook Traverses PACA
The network "Traverses" unites 32 theaters in the region. The purpose of this grouping is not only to convey a common political speech, but also to structure the profession. Vélo Théâtre joined this network in September 2016 to promote exchanges around artists' projects and the circulation of works.
---
TRIDANSE
As a regional residency program for choreographic companies, the Tridanse program was created with the joint objectives of:
– fostering the emergence of new forms of choreographic creation combining dance with other artistic practices: visual arts, circus, theater , philosophy, architecture, cinema, landscape …
– allowing the reflection, the action and the experimentation of other relations artist / public / teams of places
– to invent new modes of support for productions in progress.
This program is supported by four multidisciplinary structures in the PACA region: Le Citron Jaune, CNAR in Port Saint Louis (13), Le Vélo Théâtre (84), Le Théâtre Durance, Scène conventionnée in Chateau-Arnoux/Saint-Auban (04) and Le 3 bis f, contemporary arts place located in the psychiatric hospital Montperrin in Aix-en-Provence (13).
https://velotheatre.com/wp-content/uploads/2021/11/Velo_Theatre_LOGO-OFFICIEL_couleur.jpg
0
0
velo theatre
https://velotheatre.com/wp-content/uploads/2021/11/Velo_Theatre_LOGO-OFFICIEL_couleur.jpg
velo theatre
2018-12-06 17:49:23
2019-03-07 18:05:54
Professional Networks